Baisakhi Gift Ideas
As Baisakhi is one the biggest and most joyous festival for Sikhs in Punjab, there exists a strong tradition of gifting Baisakhi with gifts of love. But how much do they wish to pamper friends and relatives, most people find it extremely difficult to select a perfect gift for Baisakhi. In case, you too are in such a dilemma here are some tips and Baisakhi Gift Ideas to encourage and inspire you:
Fresh Flowers
Delightful bouquets of Fresh flowers are always appreciated as a gift, but in case of Baisakhi these are seen as most appropriate gifts. This is because Baisakhi is a harvest festival and therefore it stands for happiness and prosperity, feelings that can be best described through flowers.
Puja Items
Puja Items are another very suitable gift for the auspicious occasion of Baisakhi. One can go in for designer puja thalis, puja accessories like diyas, diya stands, candle holders, book rest or packs of incense sticks depending on choice and budget. These days, a huge variety of Puja accessories are available on various Baisakhi shopping sites. One can therefore send puja gifts on Baisakhi from the convenience of home and at the click of the mouse.
Sweets / Mithais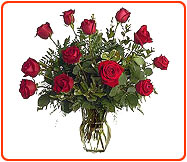 Sweets or Mithais are an all time favorite gifts of Indian. They just love to receive delectable and mouth watering gifts from their dear ones. But please keep in mind the specific choice of the recipient and lay special emphasis on the decoration of the box for greater impact.
Dry Fruits
Dry Fruits are admired and appreciated as a gift on festivals because of their rich taste and long shelf life. One can also go in for dry fruit hampers wherein dry fruits come packed in a designer tray or come along with other gifts like show piece or chocolates.
Chocolate Hampers
Chocolate Hampers are an ideal gift choice for Baisakhi especially when you intend to greet kids and teenagers. They would just love you for this. In case you are not sure about the choice of kids, try and get the popular brands and pack a variety of chocolates to be on the safer side.
Household Gifts
Household gifts are an ideal Baisakhi gift when one has to greet Baisakhi to married friends or relatives. One can go in for decorative showpieces, bed covers or crockery items. Gifts of personal use can also be given to close friends or cousins.